A successful year for our organisation
The International Association of Hydrogeologists (IAH/AIH) is a scientific and educational charitable organisation for scientists, engineers, water managers and other professionals working in the fields of groundwater resource planning, management and protection. Our mission is to further the understanding, wise use and protection of groundwater resources throughout the world.
We raise awareness of groundwater issues and work with national and international agencies to promote the use of groundwater to ensure ready access to safe drinking water. IAH promotes the protection of aquifers against pollution, the improvement of aquifer storage and the management of groundwater resources to assure the sustainability of groundwater-dependent ecosystems.
From our President
Once again, 2021 saw a remarkable year for all of us, and the impacts on our association and our profession will be long lasting. To those who have lost loved ones, our sincere and profound condolences.
Following the sad deaths of DK Chadha and Ralf Klingbeil, we welcomed three new Vice-Presidents to the IAH Council: Manuel Abrunhosa, Vice President for Western and Central Europe, Yongje Kim, Vice President for Asia, and Marco Pettita, Vice President for Science and Program, who moved from Vice President for Western and Central Europe. We thank all those who stood as candidates for leadership positions and encourage everyone from all backgrounds to be part of IAH activities.
As extreme weather events, climate change, and population growth continues, groundwater is a last lifeline. It supports a thirsty world, with over 2.5 billion people dependent solely on groundwater to satisfy their basic daily water needs. Groundwater sustains our spring and wetland ecosystems and it is the backbone of agriculture and industry, supporting food and economic security. In a larger sense, it supports political stability and peace. The work we do as hydrogeologists has as much positive impact in the world as any profession on the planet.
Our two international Congresses in 2021, in Brazil and Belgium, were excellent, in spite of the uncertainties of the Covid 19 pandemic. Hundreds of people at the congresses, and more widely, committed to supporting groundwater by signing the Sao Paulo – Brussels Groundwater Declaration. It's not too late to add your name to this – you can do so at https://iah.org/news/make-a-difference-in-groundwater. We also started a new tradition for IAH – to inspire a spirit of international cooperation and raise awareness about groundwater, a "groundwater torch bottle" left Brazil with Brazilian groundwater, went to Belgium and will go on to China, where the next International Association of Hydrogeologists congress will be held in 2022.
IAH is committed to creating an inclusive environment within the Association and in April we published our Statement on Equity, Diversity and Inclusion. Properly addressing issues of diversity, inclusion and equity are important for the long-term health and sustainability of the geosciences. We are also broadening our educational materials and seeking to widen participation in our activities, creating groundwater videos, and expanding our Strategic Overview Series with translations into many languages.
The United Nations declared that, for the very first time, the theme of World Water Day in March of 2022 would be groundwater, "Making the invisible, visible". This "year for groundwater" will be an exciting time for all groundwater professionals with many events, conferences, Commission and Network meetings dedicated to raising awareness of the fundamental importance of groundwater.
To the thousands of members from over 130 countries who continue to make our association the largest and best organization in the world devoted to groundwater science, charity, and education; to our National Chapters; our IAH Commissions and Networks; our Hydrogeology Journal editors; the organizers of Congresses, conferences, and webinars; and to our hard-working Secretariat – Thanks.
Professor David Kreamer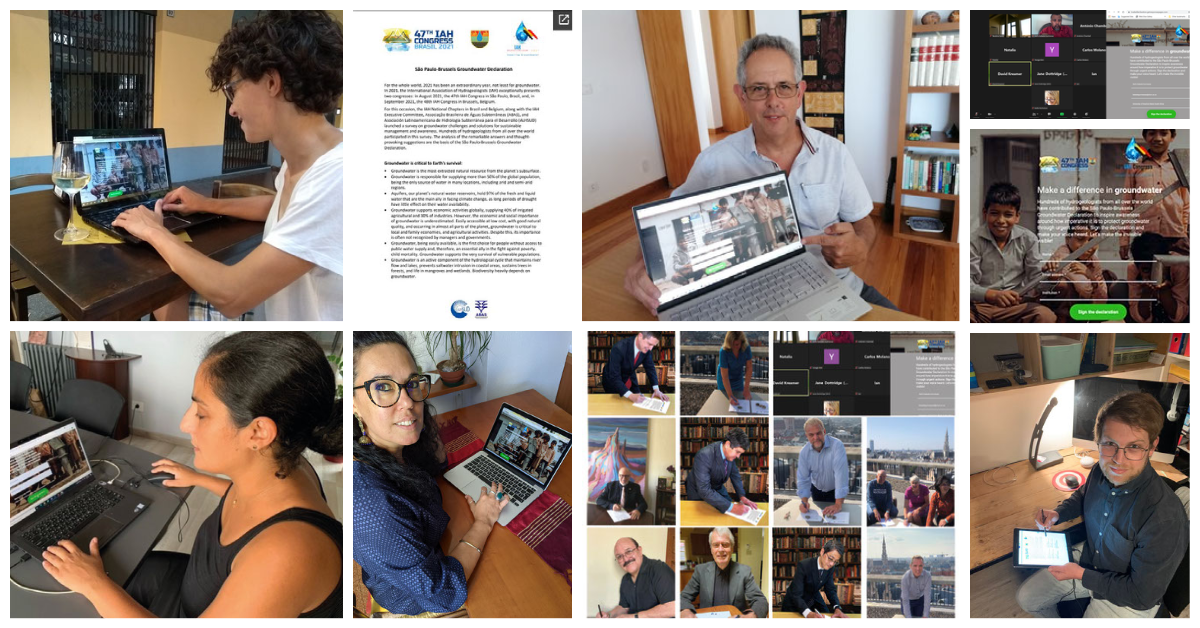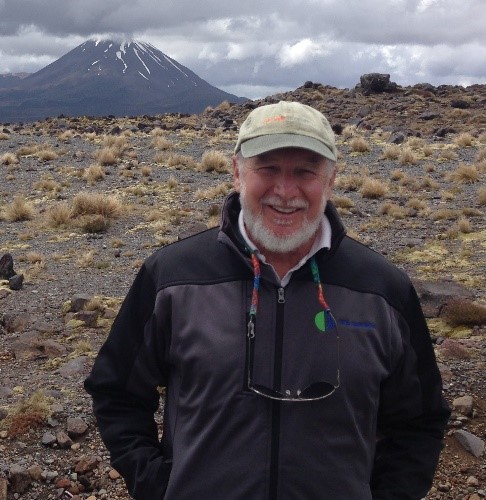 IAH President, Professor David Kreamer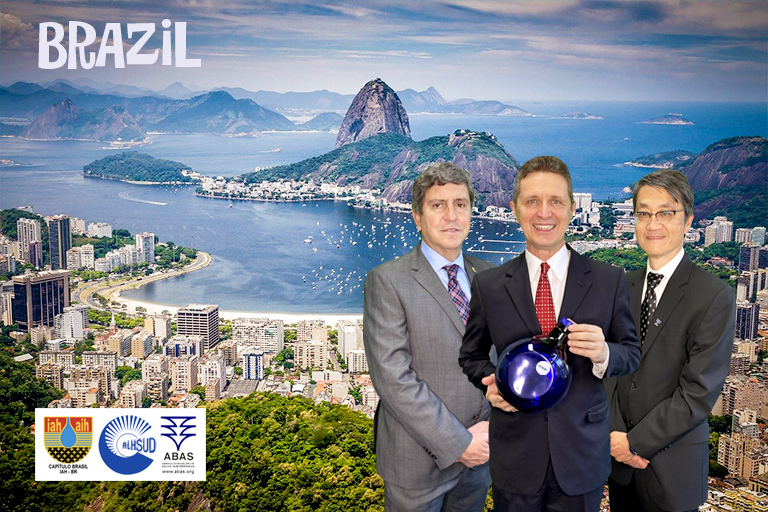 Brazil 2021 Conference Postcard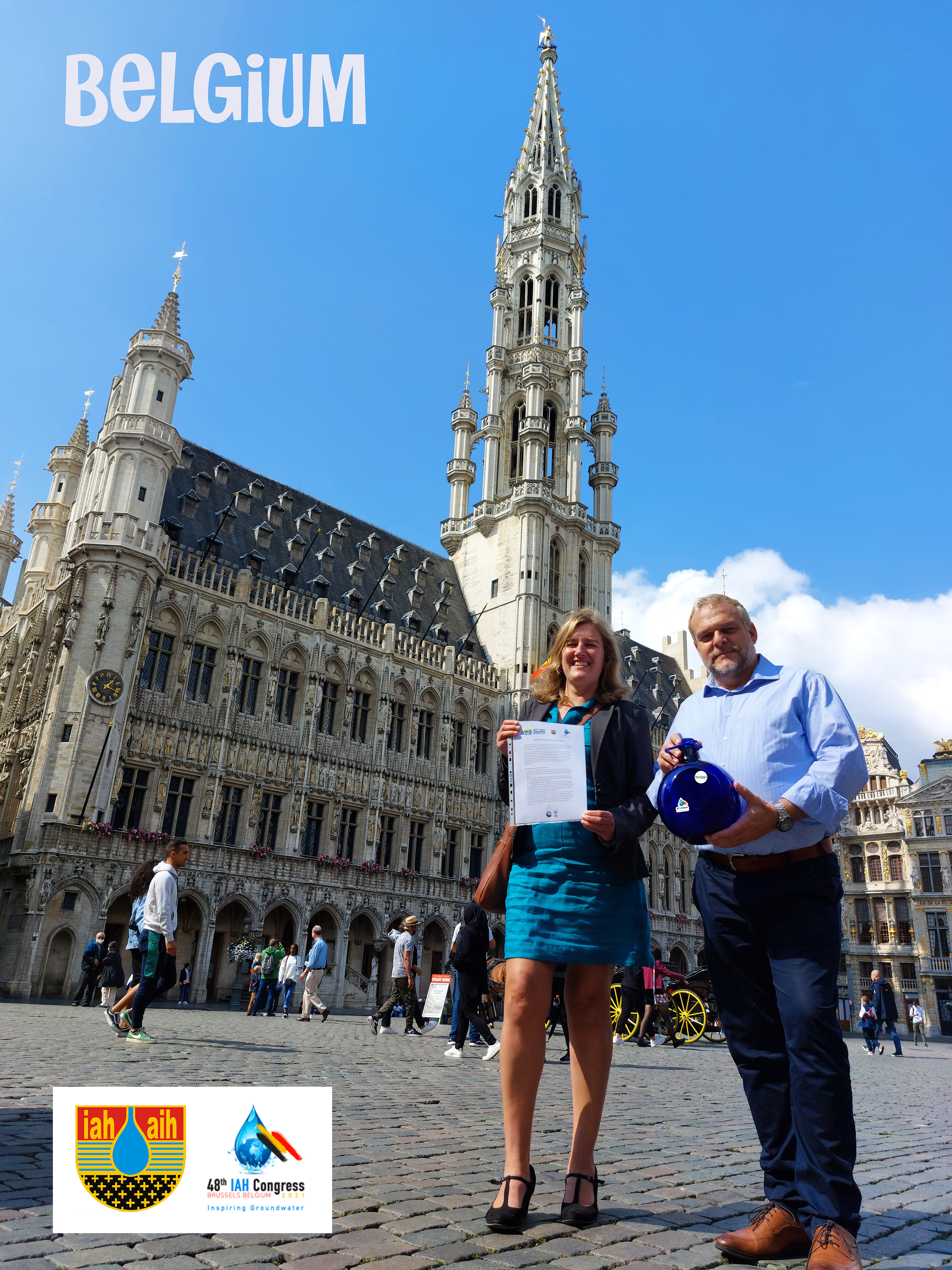 Belgium 2021 Conference Postcard
Enjoy reading about all the great work we've done! Choose from the topics below.